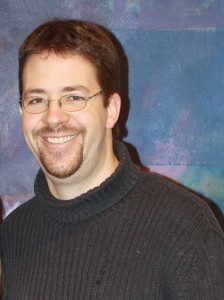 Dr. Shawn Collins grew up in Kenya as a missionary kid.  This cultural diversity built a foundation that influenced his faith and vocation. As a Christian he merges influences from nondenominational, Lutheran and Presbyterian traditions. His work in the aerospace and energy industries integrates graduate degrees in mechanical engineering (M. S.) and anthropology (PhD). He regularly writes and presents on a variety of systems engineering, organizational behavior, and theology topics. Letters to My Unborn Children reflects how engineering, anthropology, theology, and his foundational years in Kenya all impact his experiences of grief and suffering.
Shawn founded Tembea Pamoja, LLC, in 2012 to manage the publishing and distribution of Letters to My Unborn Children. Tembea pamoja is a Kiswahili term meaning walk together.  It symbolizes the commitment he and Kristine made to integrate the miscarriages into their lives.  It also symbolizes the hope that Letters to My Unborn Children will encourage others who grieve.  You are not alone.  We can walk together.
Shawn lives in Indianapolis with his wife and 3 living children.  To contact him, please use the form below.